Where are education $$$ going wrong?
Ok,  We're always hearing about how we are cutting eduction spending, and how bad the US education system is…  And yeah, education is so important, that it's one area I'm happy to see the gov't overspend a little on…just to be safe.   And I just voted in that vein.  But then I see charts like the below (thanks, Mish), and I get really confused:  This...
What Motivates us to Work?
Great video on the research of Dan Ariely.  The Cliff Notes? We are motivated to work by:  1)  Purpose: when the fruits of our labor persist and are useful 2) Recognition: When others see and value our work.  3) Ownership:  When we have built a whole 'thing'  we value it more than others do.  the harder it was, the more we value it.  (This last one is the great Ikea Effect - we...
How banks (don't) work
Another great podcast from Russ Roberts of EconTalk. If you want to understand how our banks work (and why they don't work well), then take a listen. Also some pretty simple solutions: Require dramatically more equity in banks (the money the owners put up)  Break up the biggest banks Make sure the banks are not too connected to each other No one is doing any of this yet…so...
Watch
Great data on some game theory experiments.  Good stuff to know if you ever plan on competing against anyone for something, you know. 
A Real Bubble
How much of the housing bubble was due to poor incentives?  That is, did people involved with securitization know the system was going to collapse, but not believe it would affect them?   An ingenious paper provides some evidence.   This suggests that mid-level securitization managers believed in housing.   This was a real bubble, and even the pro's didn't see that the music was...
1 tag
Parent Hacking: Eat your Vegetables
New research cited in this podcast suggests that the best way to get your kids to like eating their vegetables is:  spraying them with sugar! This is less of a cop out than it sounds.  The amount needed is so tiny it doesn't change the calorie profile.  But it does make the tast great.   Anyone want to go in with me on a sugar spray biz?
Who controls the world?
The answer from analyzing corporate networks:  too few entities.  And they are too interconnected.  Forget social justice,  ecosystems like this are not healthy.  They are prone to huge shocks, because if one entity fails, all fail.   Nice to see complexity research applied in this interesting way.   Sound familiar? So let's transalate this back into something you've heard...
Why foxes are bad at math...
In this post, Cathy O'Neil does a great job highlighting what's wrong in our: a) capitalism, b) healthcare, and c) politics.  And at the same time she take Nate Silver down a notch.  He's no doubt a smart guy, but I agree with her that his celebrity has gone a bit far.   Anyhoo,  the issue is that it seems like the ultra-smart foxes running our henhouse have made some...
How Children Learn To Succeed
Good podcast from the Economist covering the book  How Children Succeed.   In a few minutes they've sold me that our educational system is focused on the wrong stuff.  Much more important than learning math is developing confidence, optimism, grit, and entrepreneurship.   We shouldn't just put kids through a gauntlet and see who makes it… we should make sure they have the...
Building the Tree of Life
Just nice to know that it's (slowly) happening.    Gene therapy increases lifespan in mice Sure there's lots of hype, setbacks, and dead ends (sirtuins?).   But… Our current lifespan is probably set by our genes far more than by the power of entropy.     And there are probably some some simple ways to tune that set point ( telomeres?).   And we're going to get the...
The Too Big to Fail Whale
We have a lot to learn from Nature. One of the biggest structural problems in the economy today is that we have many institutions that we think are too big to fail, whether they be banks (Citi), companies (AIG, GM) or governments (Spain, California).    Too many people think the answer is to make sure these institutions never fail.  Big Mistake - that's impossible.  A King has his reign,...
Treat Yourself this holiday season -
The research is clear - You can buy happiness by giving to others (below). So this holiday season treat yourself!  Join Courtney and I (it was her idea) in fulfilling the wish-list of a family. Click below to join us and get others involved!  https://www.crowdtilt.com/campaigns/adopt-a-family-for-the-holidays-with-compass
The Sheeple's Brain
Interesting research suggests that our brains process information about social rank in a different place/way than other information.    Basically, we add in the 'old', 'fear' area of the brain: Their findings reveal a striking dissociation between the neural circuits used to learn social and non-social hierarchies. They observed increased neural activity in both the...
The devil in the details is robbing you right now....
Great podcast here from C-span with David Cay Johnston, author of: "The Fine Print: How Big Companies Use 'Plain English' to Rob You Blind." He reveals the surprisingly numerous ways in which corporations  exploit us by creating complexity in regulations, and legalese.   The Cliff Notes for you: This is a great example of kleptoplexity & why we need The Razors....
When sitting....really Sit
One of the best speeches I've even heard was given by my old chaplain in high school, and was profoundly buddhist.   He encourages us to really exist in the moment of our lives, even, especially, when we are doing somehting boring.  like sitting.   Now,  research is showing this to be more true. Watch this TED talk .   When our mind wanders around vs. being in the moment, we are more...
Genetically Modified Tomatoes Counteract Heart...
I would want a label on these… to I could be sure to eat them :). Link Researchers have developed a genetically modified tomato that produces a certain peptide which will lower the plaque buildup in the arteries of mice. This could also work in humans. The researchers presented their findings at the American Heart Association's Scientific Sessions 2012. The GM tomato produces 6F, a...
Sending a kid to pre-school could save your life
Why on earth don't we invest more public money in pre-school for lower income children? This podcast from planet money (I love these guys) summarizes some of the strong data showing how preschool benefits kids.   Everyone in our society will benefit from an investment in this - whether it's from the increased earnings  we can tax on these smart kids, or the reduced crime from...
Science is broken
Publication bias is really undermining the value of our science, and then by extension all our medicine. Why? Well, to find out:   1)watch this great TED talk,  or 2) Read this sadly accurate XKCD cartoon:
Why are you giving this guy your taxes?
This podcast from NPR is starts out about the poor state of the US Internet network, but it moves to a much more accurate critique in the second half.  The author being interviewed narrates how most big businesses use their clout to get tax breaks from local governments.   This is simple game theory: they have more options than the localities they might locate in (or move out of) and so can...
Patent Policy on a napkin
Yeah, this pretty much represents my view (in software at least). 
Dodgeball: the government we deserve
Does it matter when politicians dodge the questions they are asked?   I'm glad you asked me that question! According to the research in this podcast,  it doesn't.  Most people don't punish and don't even notice, when a politician answers a different question they were asked.  So in the game of government it appears, there is only one D :   just Dodge.   So is it any...
Defending 'Curation'
I respect NPR more than perhaps any news source, but they got it dead wrong with this critique of the term 'curate.' Scott Simon argues a) the term is a meaningless buzzword and (somewhat contradictorily), that online curation demeans 'high class' museum curation like "protecting the contents of King Tutankhamen's tomb to display for the ages." First...
Who did we bail out?
If you care about your money, or ever plan to vote, or say… retire,   well, then I think you ought to get a sense to where bailout money went in the financial crisis, and how it screwed up the system further.  And no better way to do it than listening to this podcast interview with the guy whose job it was to police these handouts.  I thought I knew a good bit about what happened, but I...
The Purpose of Intellectual Property
After Apple's big patent win over Samsung today I fee like expounding on Intellectual property.  Why do we recognize it?  Intellectual property has the same origin as physical property.  It's owenership is not God-given, but bestowed by our society upon us, and potentially revokable, (at society's peril).   Its bestowed for one simple reason:  providing the proper incentives...
Kleptoplexity & the Razors
Let me say just first of all that I love complexity.  Probably more than anyone you know.   I love complex brains, and computer programs and economies and even complex games with tiles.  I tried to major in complexity in college, but they wouldn't let me.   And yet… I think one of the greatest and insidious dangers that we humans face is a creeping complexity that isn't even...
The Engineer
What if there had been a super-man?  A man who once saved the world using his mind alone?  Who was so athletic he nearly became an Olympian?  A man who designed the basic structure of all computers that do (and will) exist, before fabricating them was even possible?  A man who laid the foundations for what will one day become sentient A.I.? What if we persecuted this man because he was...
Economic theory
Well believe it or don't, but this pretty much sums up the core theory of most economists you'll see on tv these days…. 
Another Great one From Russ Roberts.   Scott...
A New Anthem
I recently saw the Dark Knight Rises.  For all the talk of how dark it was, there was only one part that raised the hairs on my arm:  the point where a young boy sings the national anthem.   Deaf to all the fireworks meant to inspire fear for the threat of societal corruption from Bane,  I heard loud and clear in that boy's young voice that there is a far older, stronger, more insidious, and...
Undisputed: a platform economists support but...
Brilliant podcast from the Planet Money people.   An economic platform that economists Left, Right and Center can all agree on -  but neither presidential candidate will endorse.   If you learn about these ideas and support them - this situation CAN change.   
Add 7.5 minutes to your life just by watching this
My favorite saying:  Life is a game you can't win.  You can only play. OK,  TED tends to piss me off with it's pretension and over-enthusiastic speakers,  but I love McGonigal's message here, and her enthusiasm, (and story of personal trauma), ring true.   
Unemployment has been becoming more permanent for...
Something's been changing here…. and it ain't good.  Unemployment on average has been getting longer for a long time.  Of course this trend has totally spiked in this recession.   Since this time series is noisy, and the changes happen mo[[MORE]]stly during recessions, I re-formatted this as a moving average to make the trend more easy to see.  link to data:  Historical...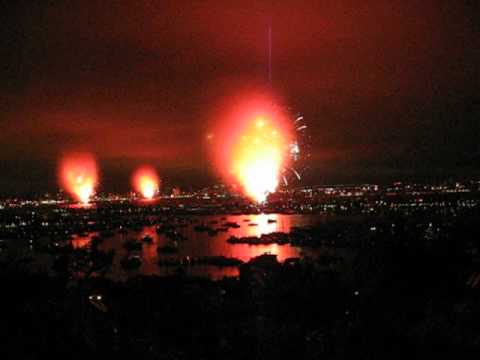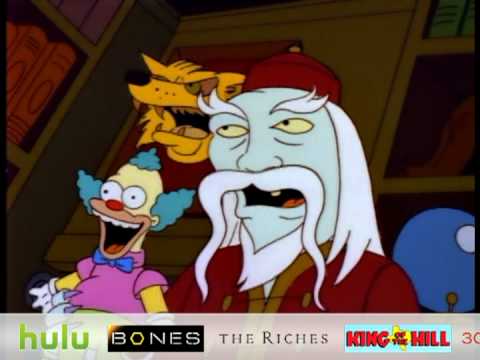 Leadership Deficit
A must-listen overview of, and solution to, the fiscal issues that America faces today from David Walker. Please, before you vote for president, listen to this.  Walker does a good job of giving a non-partisan picture of what's going wrong, and more amazingly, what we can do about it in concrete terms.  The solution isn't complicated. But it requires leadership - and we won't...
What do you Know?
Great Podcast with Jim Manzi.  He does a great job of showing us the limits of our ability to understand complex systems through experiments. I should read this book.   Of course the response to his point is not to back off from empiricism, but to be even more rigorous about it.  He's not saying there is no objective truth,  just that it's damn hard to get to.    And so our best...
Why is there an Argument instead of Nothing?
As a great exercise for Father's Day, my Dad (AKA "greatest dad in the universe Multiverse) turned me on to the current iteration of the "why is there something vs. nothing" debate.  In this round an atheist physicist (Krauss) is arguing that quantum physics can now answer that question (yay!), and then another physicist & philosopher ( David Alpert - who coincidentally...
Bringing back great tomatoes with genetics! →
Modern industry has killed great tomatoes, but heirloom varieties have preserved the genetic diversity of good ones.  Now with some good molecular biology, we're figuring out how to bring that taste back to your supermarket tomato.   take a listen - this guy is very smart.  http://www.npr.org/2012/05/25/153709184/whats-the-secret-to-great-tomato-flavor
Evan Soltas: The Power of Promises →
I love seeing Krugman get punked (although it happens so often the impact is pretty small now).   But this time it's by a high school student.  This guy is very astute and he makes a profound point here.  Economics is all about human relationships and relationships are all about trust. The fact that you hold a big stick prevents you from having to use it.  In switzerland's case,...
The Strong Demand for Charlatans →
More evidence that we are hard wired to be manipulated by Charlatans.  All the more reason to  keep our eyes out for them, and kick them out of our government, businesses and friendships.  Unfortunately they are at the top of most totem poles currently…so beware. 
Watch
More evidence that in politics (as in other areas)  our biases can overwhelm the facts.   Pretty great stats.  But the researchers also offer hope that better self confidence can help combat bias.  I hope so. (via Partisan Psychology: Why Do People Choose Political Loyalties Over Facts? : It's All Politics : NPR)
the Middle Class
how much would you pay this monkey of moderate intelligence if we wore a suit? this is how one Monkey looked when he learned how much the business-monkey makes…  (via files.libertyfund.org/econtalk/y2012/Burkhausermiddleclass.mp3) Another great podcast From Russ Roberts.  He brings on Richard Burkhauser to address perhaps my favorite political/economic question:  How have the earnings...
What's it like to be a Giant Squid?
An Excellent short story here, which answers this wonderful question. It also addresses why, despite having incredibly huge and pretty complex brains for millions of years, cephalopods never evolved our level of intelligence and culture.   Yet…. (via www.nature.com/multimedia/podcast/nature/extras/futures-2012-03-29.mp3)
Engineers Solving Hunger in Inda
(via pd.npr.org/anon.npr-mp3/npr/atc/2012/04/20120406_atc_16.mp3) Engineers need to run more of the world.   Sounds like they've applied just-in-time supply chain principles to the school lunch program,  along with a little behavioral economics…. and they are kicking ass!   Fresh lunch for $0.11 ?   Our schools could seriously learn from this.